CONTAMINATION CONTROLLED ENVIRONMENTS TESTING
Cleanrooms, by definition, are designed to control airborne particulate and environmental conditions. They can be positive or negative pressure environments that sweep a specified area with HEPA filtered air.
WHY CLEANROOM CERTIFICATION?
Cleanrooms, workstations and safety cabinets are your barriers against airborne contamination, protecting the health and safety of laboratory personnel and the environment. Regular inspection, testing and certification is essential to ensure the ongoing safety and conformance with Australian and International standards.
Our certification programs verify that your facilities perform to appropriate standards and specifications. Included with all testing is complete documentation of the test results and certification of the rooms and devices tested, according to AG&G Services scope of NATA accreditation. Every final report includes detailed description of test procedures, test results, and comprehensive conclusions of the testing performed.
COMPLIANCE TEST REQUIREMENTS
Typical tests performed to certify a cleanroom, as per AS/ISO 14644.2 and test methods AS 1807.x :
Air velocity and uniformity in the work zone.

HEPA filter installation integrity.

Air cleanliness (particle counting) as per new AS/ISO 14644.1(2017).

Room pressure differential.

Recovery Time (from Grade C and above).
Other optional test/activities:
Temperature & Humidity test 

(advisory for operator comfort).

Noise level (advisory for operator comfort).

Illuminance

 (advisory for operator comfort)

Air pressure balancing.

Magnehelic gauges calibration.

Airflow visualisation.

New cabinet/isolator IOPQ validation.
HOSPITAL CLEANROOMS VALIDATION
Cleanrooms specifically designed for healthcare facilities:
Hospitals and health facilities are particularly complex and dynamic environments, which is why their design involves the construction of controlled contamination rooms, such as isolation rooms, operating theatres, sterile stores, CSSD, etc.
AG&G Services has been accredited for many years and performs validation in this critical market, according to AS 1668.2, DHS and NSW guidelines, and all other applicable Australian and International standards.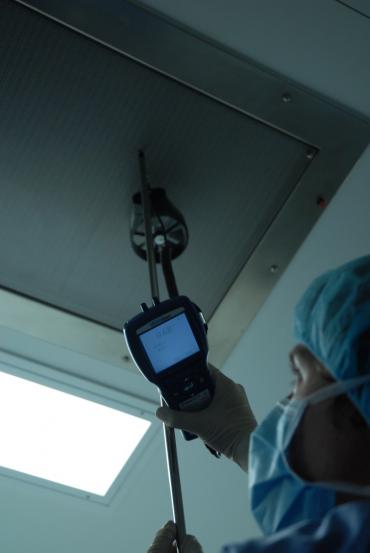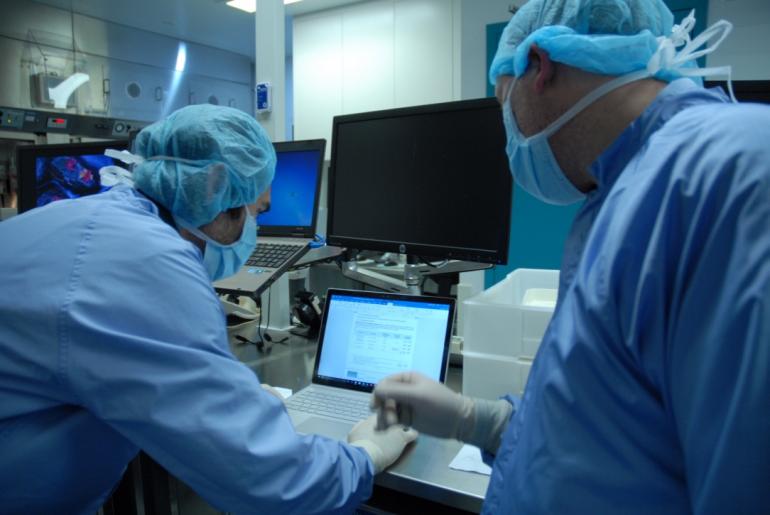 NEW TEST METHODS AND TECHNOLOGY:
In the effort to be always up-to-date with the most recent standards and test methods, in 2016 AG&G Services equipped itself with new devices and processes:
In compliance with AS/ISO 14644.3 B.7, the air visualisation study is now carried out filming a dense mist generated by the advanced Italian technology MyFog. This device uses only WFI or DI water, avoiding any DOP/glicol residue.
MyFog can be remote controlled, so that the test can be performed by only 1 AG&G Services operator, saving your time and money.
Integrity test with DPC method
In compliance with AS ISO 14644.3 B.6.4 "Procedure for installed filter system leakage scan test with a DPC". This integrity test is performed with a special Discrete Particle Counter, it's much more clean than the old DOP oil method and it can be performed without isolating the smoke alarm.